Award winning projects.
Unsurpassed performance.
---

The proven, best-in-class technology for ground heat exchange.
---
HPGX represents the most efficient and durable ground heat exchange system available. It utilizes proprietary high-strength, low-weight, low thermal resistance composite materials which yield unsurpassed performance.
Our patented technology delivers the most efficient rate of heat transfer per linear foot of any closed system. This results in fields requiring less than half the land space and drilling of conventional u-tube fields while delivering superior efficiency.
ISO 9000 quality, made in America, time-tested material used for the world's harshest applications. 
Advanced composite materials provide the most efficient heat transfer of any closed system
Fractional pressure drop compared to conventional u-bends. Less pumping watts = lower life cycle cost
Chemically fused composite material is over triple the strength of traditional poly-pipe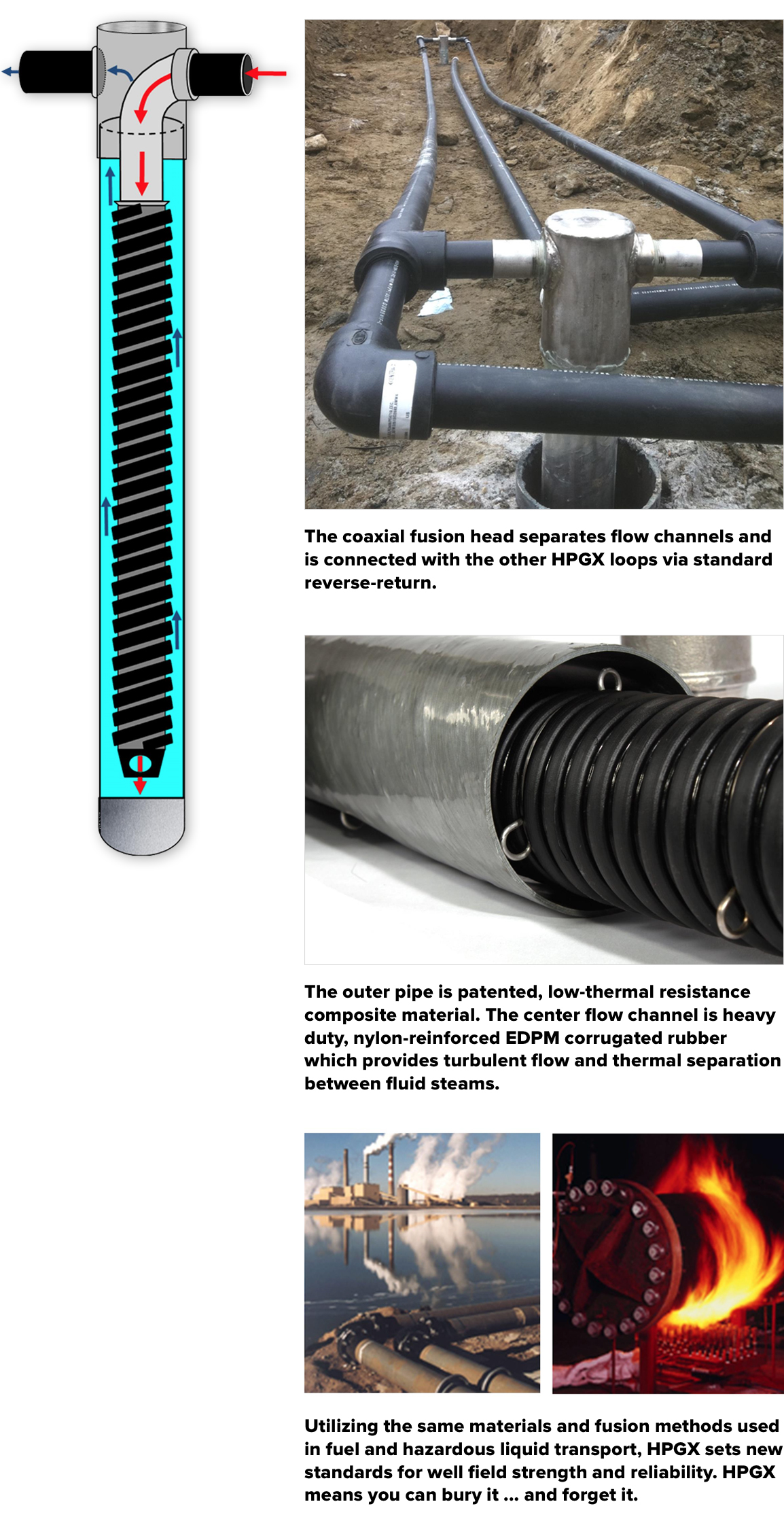 Copyright Rygan Corporation® 2017 | 918.409.5970